WHOLESALE PRICES TO THE PUBLIC!
OUTSTANDING CUSTOMER SERVICE!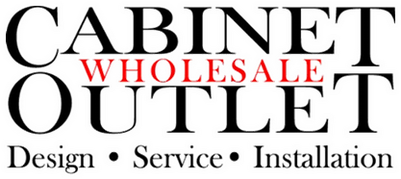 An Upgrade to Your Kitchen or Bathroom
is 100% an Investment in Your Home!
We Can Help You With Your

We provide Free Estimates, Professional Advice & Installation.
We also cater to the do-it-yourselfers, novices and experienced
installers.
Thirty years of experience in the cabinet industry culminated in 2014 creation of
Cabinet Wholesale Outlet, a family owned and operated factory direct Cabinet Distribution Company. With the inspiration of a 1 stop shopping experience to cater to the public without membership for wholesale prices on 100% all wood kitchen and bath cabinetry and renovations.
We have aligned with a cabinet manufacturer and offer the product from manufacturing to the consumer with no middle man giving the consumer lower pricing than big box stores, independent contractors and those without a brick and mortar showroom, operating from there trunk or home. We can have your cabinets in minutes instead of weeks.
Our volume purchasing of our fully stocked warehouses in Holly Hill and Orlando can offer the consumer up to 10 door styles and colors with a multitude of selection on cabinet sizes from the simplistic to the fully customized kitchen.
We didn't stop at just 100% all wood cabinetry though as we offer a full line of countertop selection ranging from Laminate counters, Granite and Quartz. Drawer and door hardware and customized inserts to meet the needs of each individual.
Our stocking cabinetry are 100% all wood cabinets with dove tail drawer construction, undermount soft close on both drawers and doors. We have the precut standard to the industry and can ship locally or nationwide.
In addition to our own warehousing facilities we have aligned with many other manufacturing factories to be able to offer the consumer additional cabinet choices. Our Installers are extremely versatile and efficient to meet the customer needs with professionalism and courtesy.
We Look Forward to Serving You!